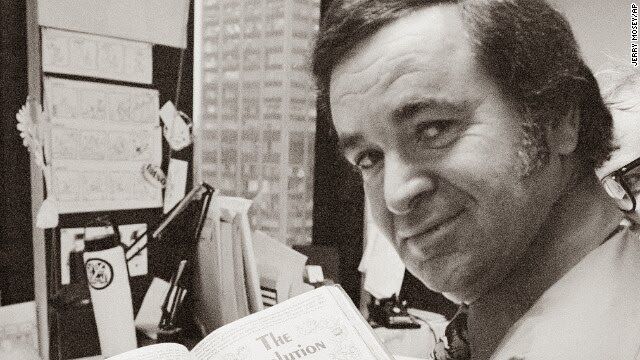 ‎

Al Feldstein was an American illustrator and painter who edited MAD Magazine from 1956 to 1984. Born in Brooklyn, New York on Oct. 24, 1925, he had begun drawing by age 8. He attended the High School of Music and Art, and shortly after began drawing for comics. Al Feldstein passed away April 29, 2014 at the age of 88 years.
Background
On February 13 of 1948, Feldstein was hired for EC to do his first job for them, a comic book called "Going Steady With Peggy," a book that never saw the light of day. His first published EC work was for Saddle Justice and Crime Patrol. Later on, he and EC publisher William M. Gaines decided to stop copying the trends of the comics industry at the time, and do different things, the most notable being EC's line of horror Comics. Following this, Sci-Fi titles Weird Science, Weird Fantasy, and the anthology titles Crime and Shock SuspenStories. In 1953 after the runaway success of MAD, Feldstein started Panic. Feldstein was let go by Gaines in 1956, and did some stories for Atlas Comics, before being brought back to edit MAD after Harvey Kurtzman left EC and MAD. Kurtzman had also taken a large majority of the EC artists with him, and as such, Feldstein was left to be responsible for finding new MAD magazine artists/contributors such as Don Martin, Dave Berg, Mort Drucker and many others.
Art Gallery
External Links
This page contains original content that is unique to EC Comics Wiki. It is licensed under CC BY-SA 3.0.